Power Conversion using FURRION FCKIT52-PS Kit...
Rather than going into detail for which MANY have done already, I thought I'd just use pictures showing what's been done. I used the 50 amp kit due to the great price I got it at. The 50 amp kit can be used (in place of the 30 amp conversion kit) by simply using only one leg of the circuit/plug wire hookup.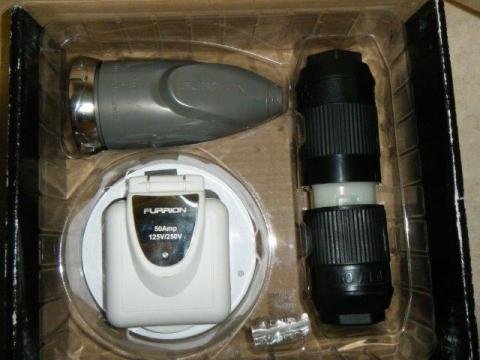 I used and modified the original WHITE power cord cover (from Scamp) to help in reducing the curvature of the camper to a flat surface, (as much as possible) for mounting the new power cord face plate...