Earl's Scamp Travel Corner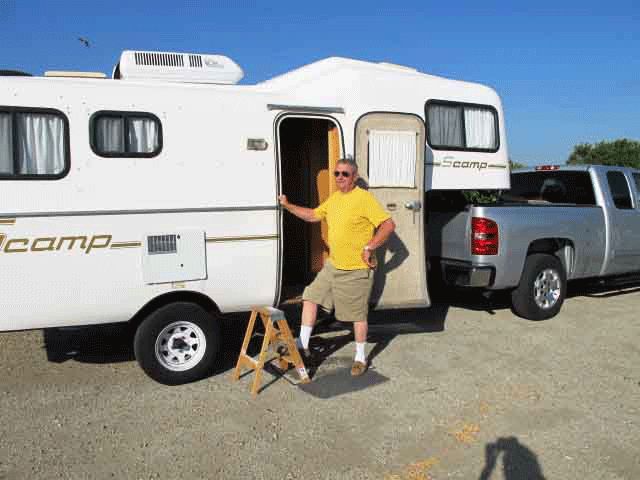 Update: Last May 2015 Earl sold his beloved "Peanut" and acquired a brand new 2015 Scamp 16 Deluxe which he is now enthusiastically traveling in. Peanut still comes to SOI gatherings with his new owner, Wayne, so we all still get to see him.
Earl is a retired teacher who owns a Deluxe Scamp 5th wheel called Peanut and now a Scamp Deluxe 16 called Lil Nut. We had the pleasure of meeting him several years ago at an Egg Gathering in Bandon, OR. Earl is an all-around great guy who loves to travel in his Scamp Trailer and write about his adventures. He has been known to seek out McDonald's WIFI connections and Dairy Queen ice cream wherever he goes. Come along on his travels….
Off to Bullard's Beach State Park in Bandon, Oregon for the Annual Molded Fiberglass Travel Trailer Gathering-2013