Scamp Owner's Manuals
It looks like Scamp used the manual in #1 below for a lot of years without many changes. If we receive or find any additional Scamp Trailer manuals for the different year Scamps we'll post them here:
1996 Scamp 13-16 Manual - Also apparently used for the Scamp 19 with the only difference being the photo on the cover, the rest is identical. Wiring diagram is on the last page.
If you have any Scamp Trailer manuals that are different and can scan them and send to us we'll post them up. PDF would be the preferred format, but we can work with most anything. Email to info@scampowners.com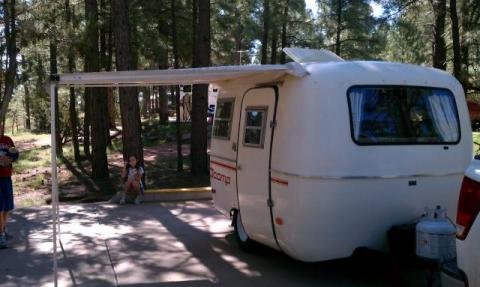 Fools Hollow Show Low, AZ