Hello,
We have a new Scamp 13 (delivered in December 2018). The rear side windows have the center louvres. Both windows collect water in the section toward the front of the trailer. The drain/weep holes are clear, and the center and rear window segments don't accumulate any water. The caulking around the edge of the windows looks good. It's not obvious how water is coming in or how it ends up in the "track". My questions: where might it be coming from, and how do I figure it out?
The right rear window:
Right rear window, bottom left: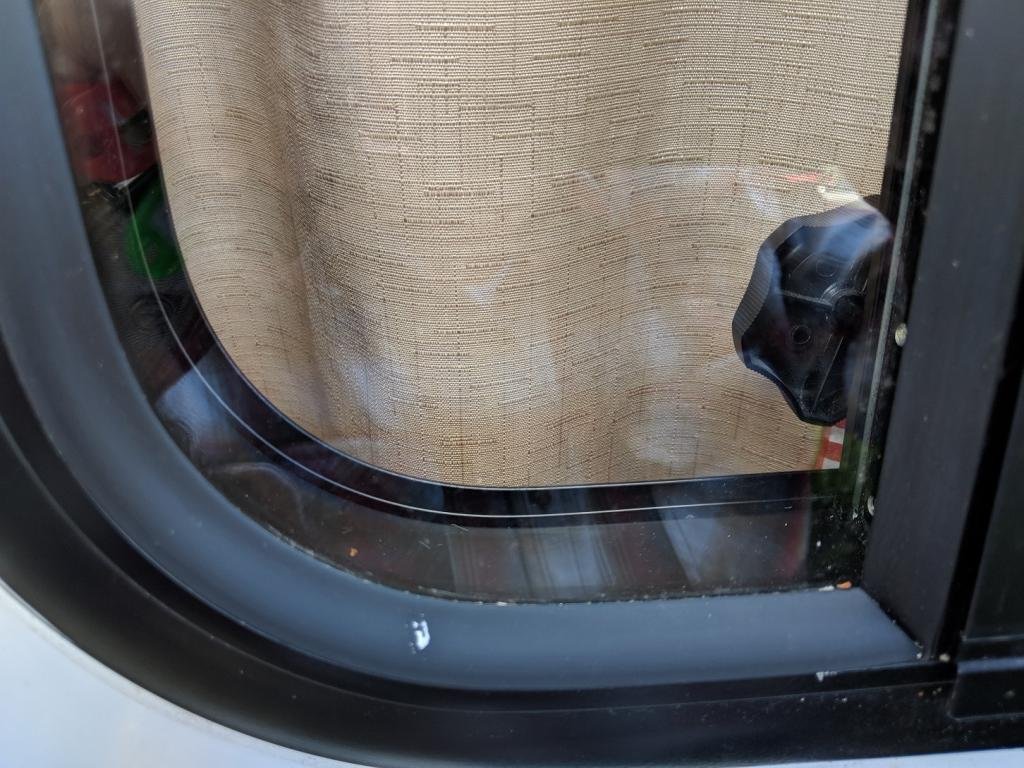 Right rear window, bottom right (with paper towel absorbing water):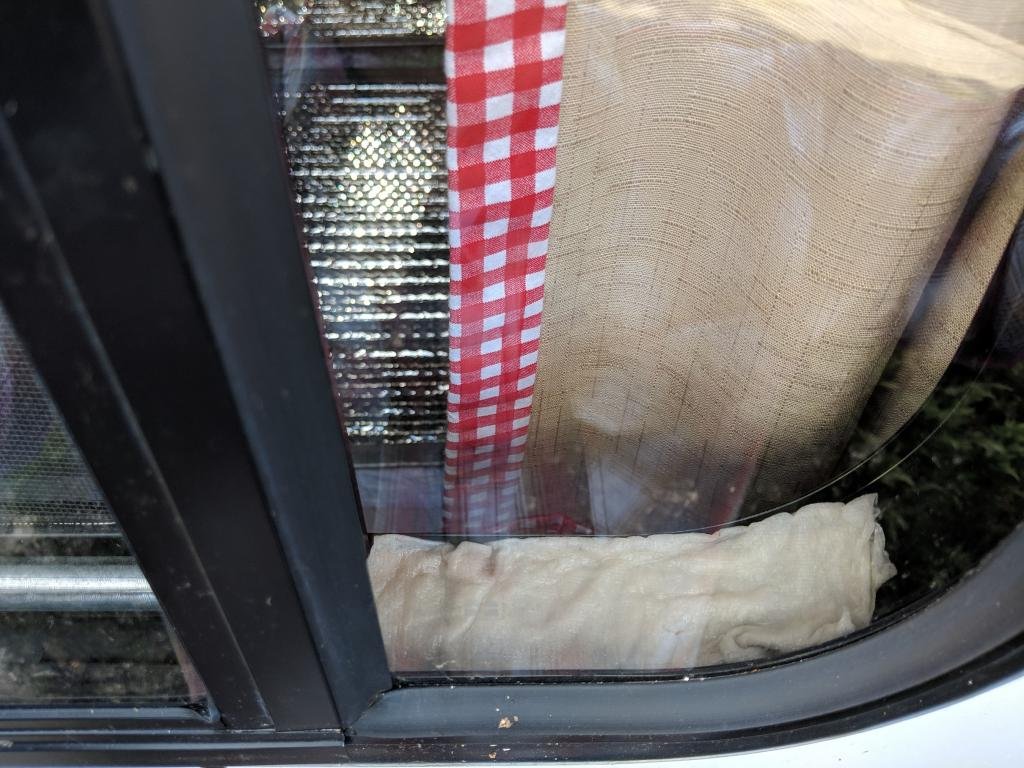 The left rear window is the same, except the water is on the left side (also away from the rear of the camper).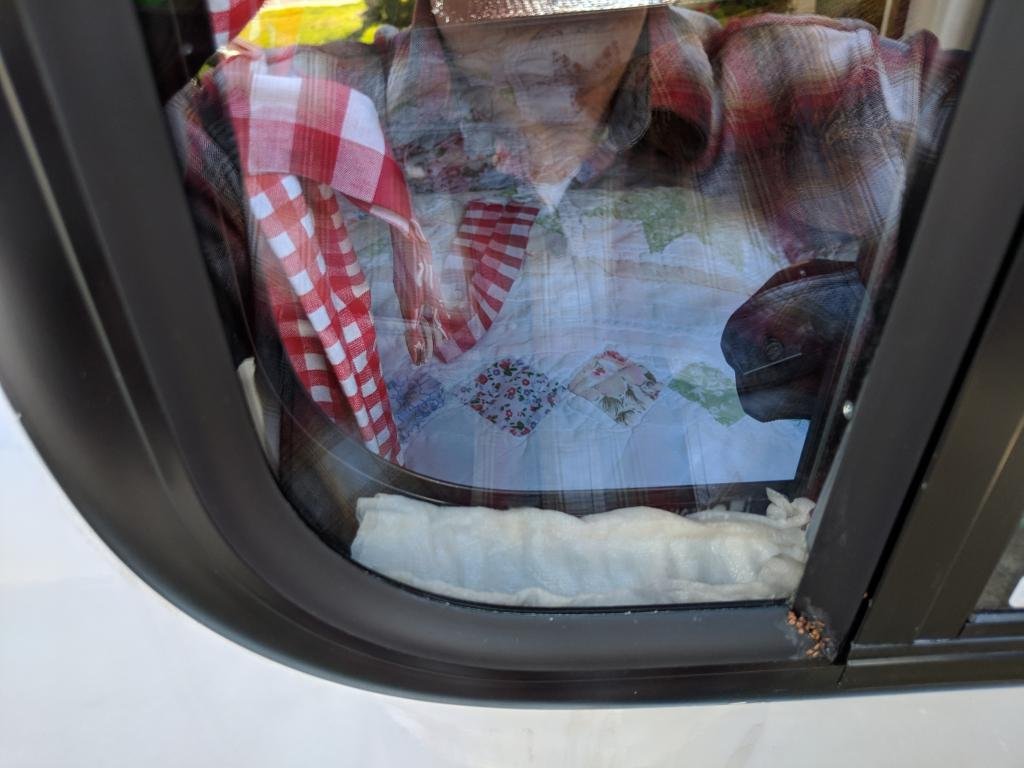 The top of the left window seemed a likely culprit:
But that wouldn't explain how water is getting into the right window because it looks 'clean':
I look forward to everyone's insight!