Finally getting to replacing the blinds in the Escape 17. Had them sitting in the garage for about 2 months now, so here we go!
The trailer had the standard vinyl, corded mini-blinds with controls hanging down on both sides that were probably replaced once by the previous owner: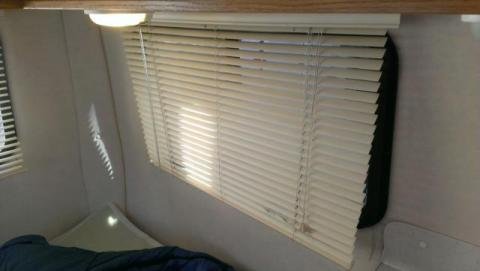 We are going to a cordless cellular blackout shade which will get rid of all the controls hanging down and should be very darkening. We also selected a bit of a contrasting color rather than a complete neutral like the current almond blinds. We had these cut oversized for each window so that they would fully cover.
You can simply lift the bottom rail to any position you want.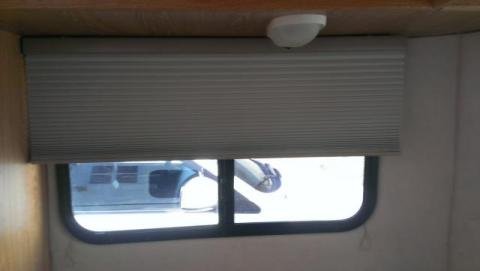 First one is in, now on to the rest.