Edit: I need some help figuring out why the door on my 13' scamp does not fit correctly.
My Better Half has bought herself a 13' '84 scamp as a project. She is happily tearing out flooring, painting doors and reupholstering away.
In the meantime, when I finish rewiring I get to figure out why the door does not close properly. It appears that that either someone has removed the door and let it sit in the sun and flatten out or, as I read elsewhere here, the doors flatten out on their own??
It also seems to be sagging as the reveal across the top grows between the hing side and the handle side: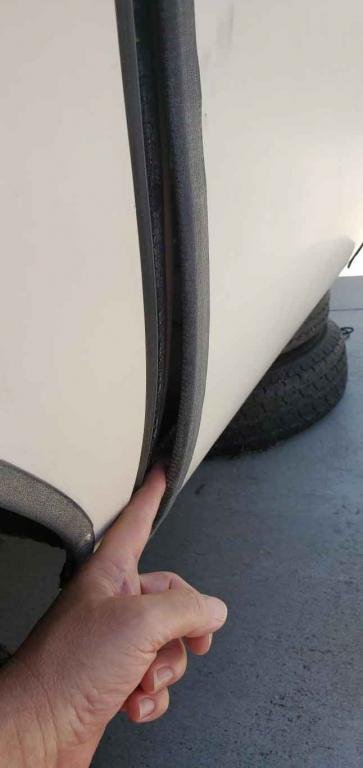 There is also a small crack in the FRP on the upper corner of the body of the trailer on the hinge side. It has been there for a while; there is dirt and grime in the crack: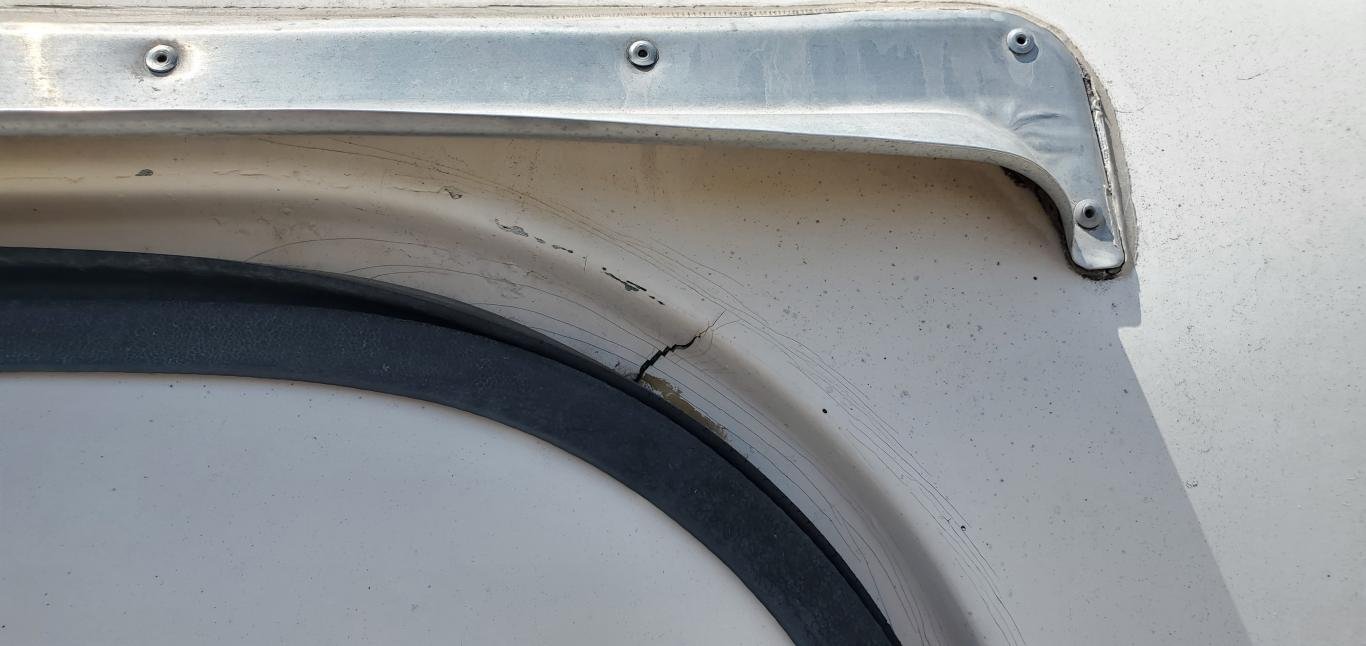 All of the supports were in place when we brought the trailer home; the aluminum body stiffener on the hinge side, the tall pantry cabinet on the other side as well as the two supports between the sink cabinet and the cabinet above. Currently the bent square tube stiffener on the hinge side is out to facilitate removal of the bench, I have also made a new bulkhead from 1/4" lusterboard to replace the old water damaged bulkhead that is on the front side of the entry (attached to the aluminum stiffener) There is some water damage hear, I suspect this is where the sag is coming from: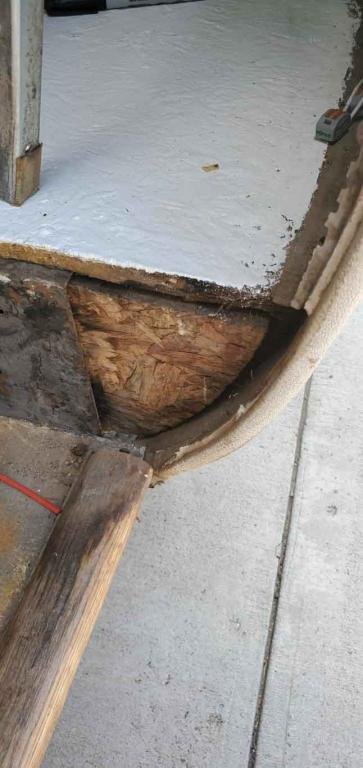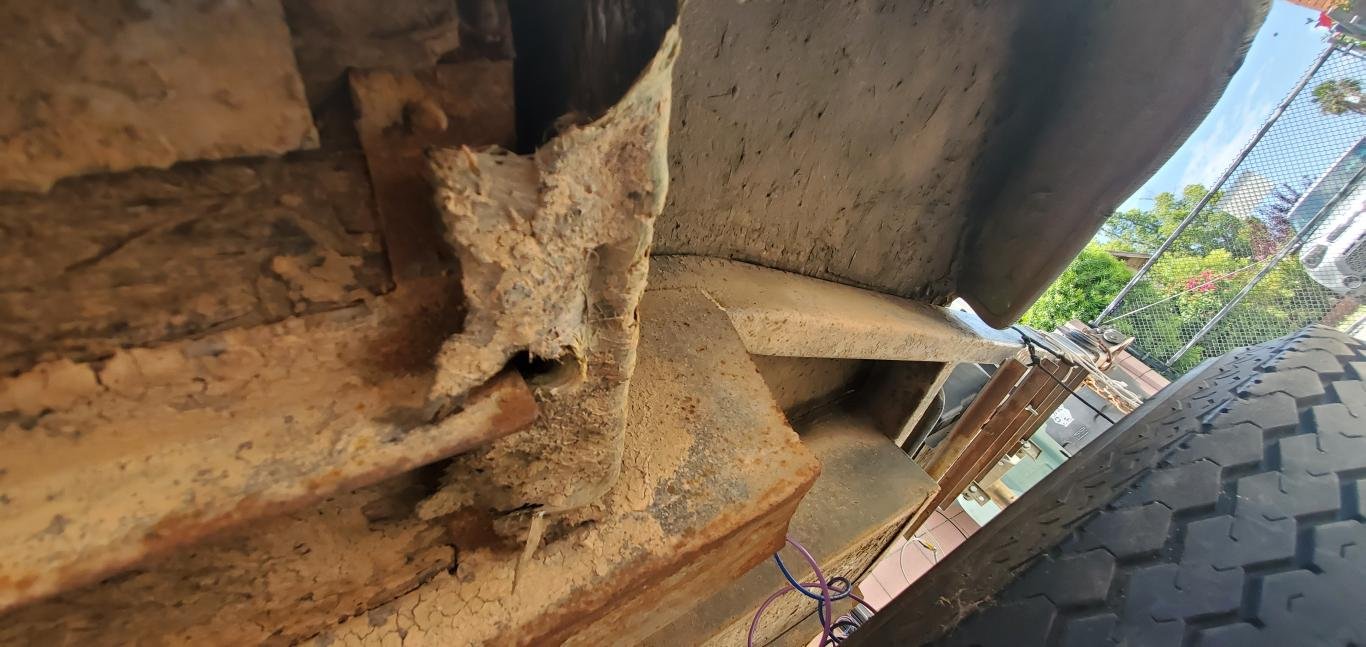 There are also stress cracks in the gelcoat on both hinges:
The crack in the fiberglass tells me something has sagged/shifted so before we go and purchase a door from Scamp I am hoping someone here has some additional ideas. Is it just the water damaged area? I can lift on the front corner of the body and see a slight movement of the door.
We have new hinges I will try that and see what happens but I am hoping someone here has some additional suggestions.
One additional question, how do I rotate my pictures???? If I right click on any picture there is a little icon that says image properties. inside that dialog box there is an Icon that appears to be a rotate symbol but all that happens when I click on it is the image goes back to it origional dimensions from when I took it. What am I doing wrong?
Thanks!!
Sam