Scamp Owners International Club Decal for your Trailer, Tow Vehicle, or whatever else you like to stick things to....
Check them out in action on our Nissan truck and Escape Travel Trailer
SOI Club Member Decal 4"W x 3"H - In Stock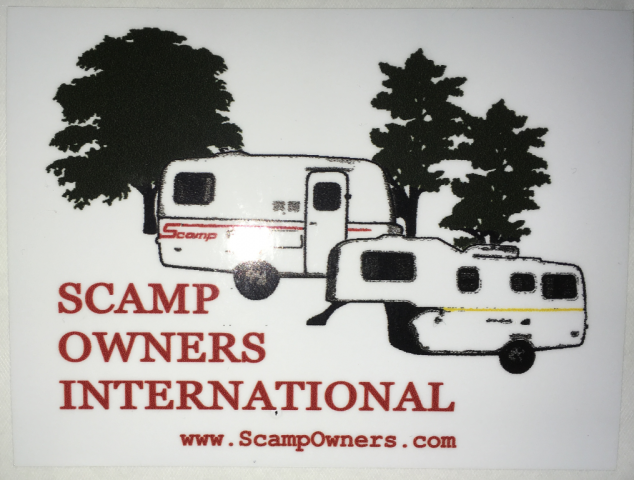 The decals are printed on a white vinyl with a UV protective coating.
$3.50 per decal includes shipping. Click the "Add to Cart Button." Checkout is secure through Paypal.